Featured
DANUBE HOUSE
Prague | Czech Republic
Finished in the summer of 2003, this triangular office building is clad in a very durable red sandstone. This particular project was unusual because the face of the panels in the natural bed face, from the quarry.
View Project
Featured
ROSS SCHOOL OF BUSINESS
Ann Arbor | MI | USA
Using Desert Gold Sandstone and Moss Green Granite we fabricated in China, this project was completed in two phases. The Stephen M. Ross School Building was completed in 2007 and subsidiary buildings were completed in 2016.
View Project
Featured
FOGG MUSEUM
Cambridge | MA | USA
Navona Travertine was supplied for the restoration and expansion of Harvard's Fogg Museum, originally built in 1927. We selected a block to match the existing stone. One of the most notable features of this renovation was the Calderwood Courtyard, which showcases travertine arches.
View Project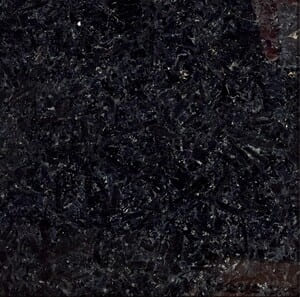 Cambrian Black
Our current featured stone, Cambrian Black is a classic Canadian granite, quarried in Quebec and able to withstand the harshest North American climates. It is one of the few black granites that requires no resin, testing very well in the industry standard ASTM. Specifications available upon request.
Who We Are
Swenson Stone Consultants was founded in 1987 to provide objective advice to building owners and their architects. Since then, the company has expanded to be a natural stone supplier for worldwide projects. Our team has had decades of experience in quarrying, fabricating, installing, and restoring natural stone. Because of our long, practical experience in the field, we are able to anticipate, identify, and avoid stone problems before they occur.
Our Services
Swenson Stone supplies all types of stone. We focus on meeting each project's particular design, schedule and cost requirements while producing high quality products.
Swenson Stone Consultants includes among its consultants the former managers of major world stone companies. They use their experience to work for the building owners and architects during the design and tendering processes. After the award of the stone contract, Swenson Stone Consultants maintains both visual quality and programme in the quarry and the factory.
Stone Supply
With an international network of freight forwarders, we can assist in arranging transcontinental shipments on your behalf. This includes handling customs clearances and trucking to site.
Consulting
Swenson Stone Consultants is unequaled in its worldwide knowledge of stone sources, quarries and factories. We can source stones and insure the suitability of stones selected for both design and budget
6 Countries
USA | UK | GERMANY | ITALY | CZECH REPUBLIC | CHINA